Slow Cooker Shredded Chicken
The Absolute Easiest Way to Cook Chicken
Chicken is an excellent source of protein and can be cooked or seasoned in so many ways! My recipe for slow cooker shredded chicken is crazy easy, and makes meal prep a snap! All you need is fresh chicken breast (I use organic from a meat delivery service like Butcher Box), a slow cooker, a bit of vegetable broth and the seasoning of choice!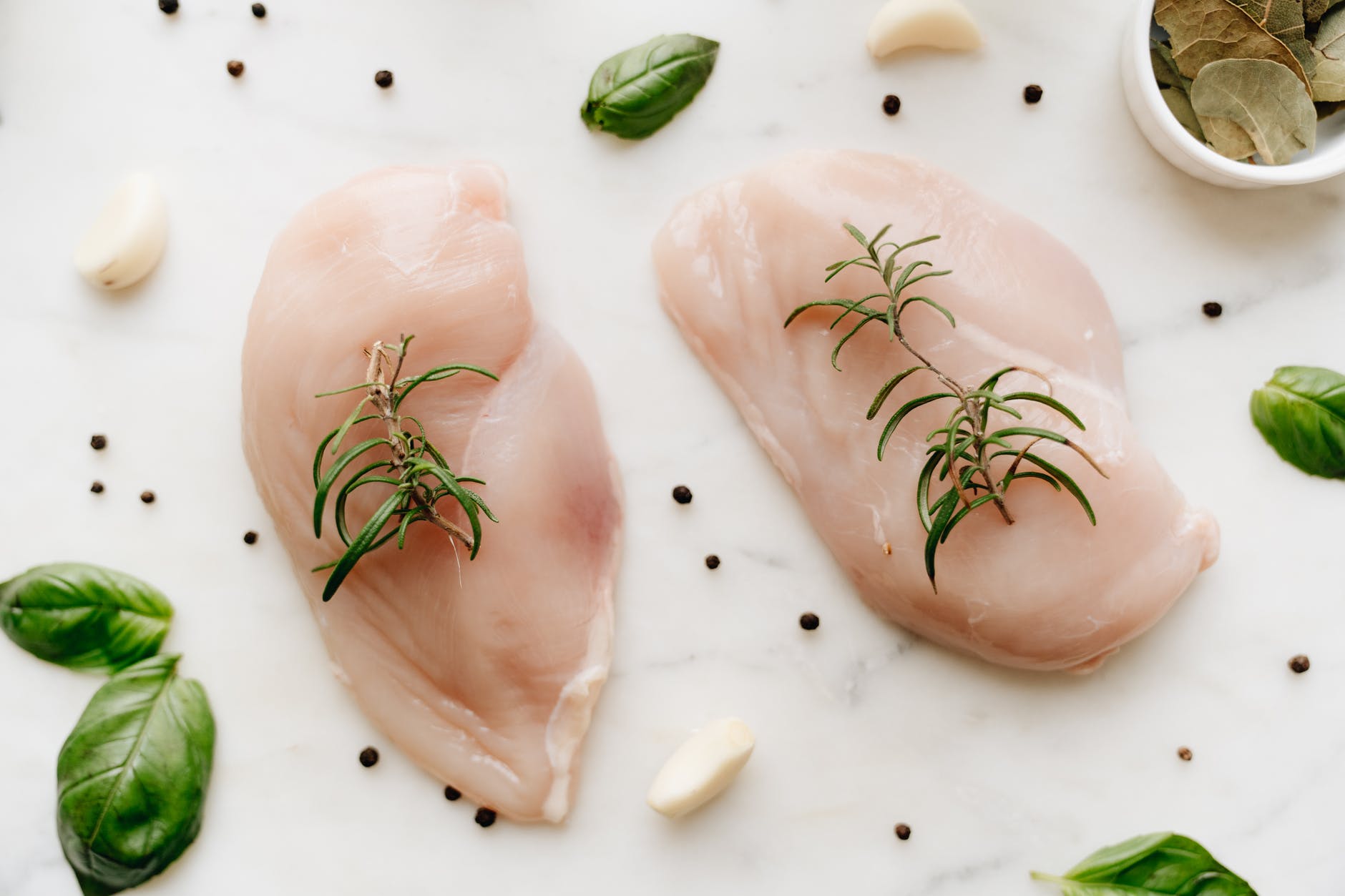 Shredded chicken can be used in so many different dishes like tacos, salads, pasta dishes, enchiladas, sandwiches or even as a snack (with a little bit of sriracha!). I normally make this chicken completely plain, then season it as I use it in my recipes.
A couple of pounds of chicken can be cooked at a time then it can be refrigerated or frozen until needed.
Place a liner in the slow cooker (for easy clean up – affiliate link!), then place the chicken breasts inside. Season the chicken (or not), add about 1/2 cup of broth and place the lid on top. Turn the slow cooker on low and cook for approximately 8 hours. I like the chicken to be a bit on the dry side but if you'd prefer your chicken to be a bit moist, add a bit more broth to the slow cooker.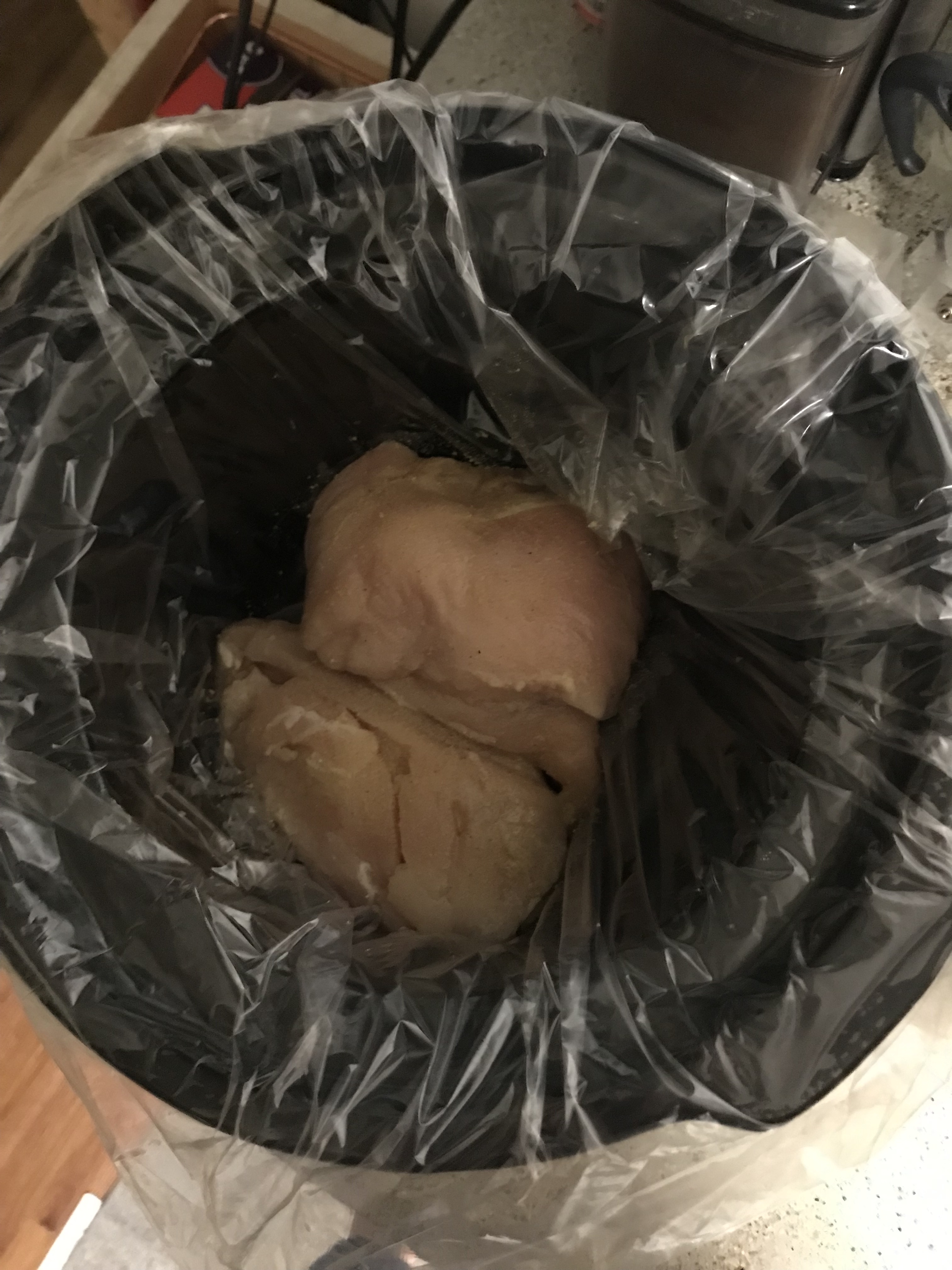 Once the chicken is cooked, place the chicken on a cutting board and shred it using a couple of forks. Use it right away or store in a container or storage bag for later use! It should be consumed within a week or frozen for up to approximately 3 months.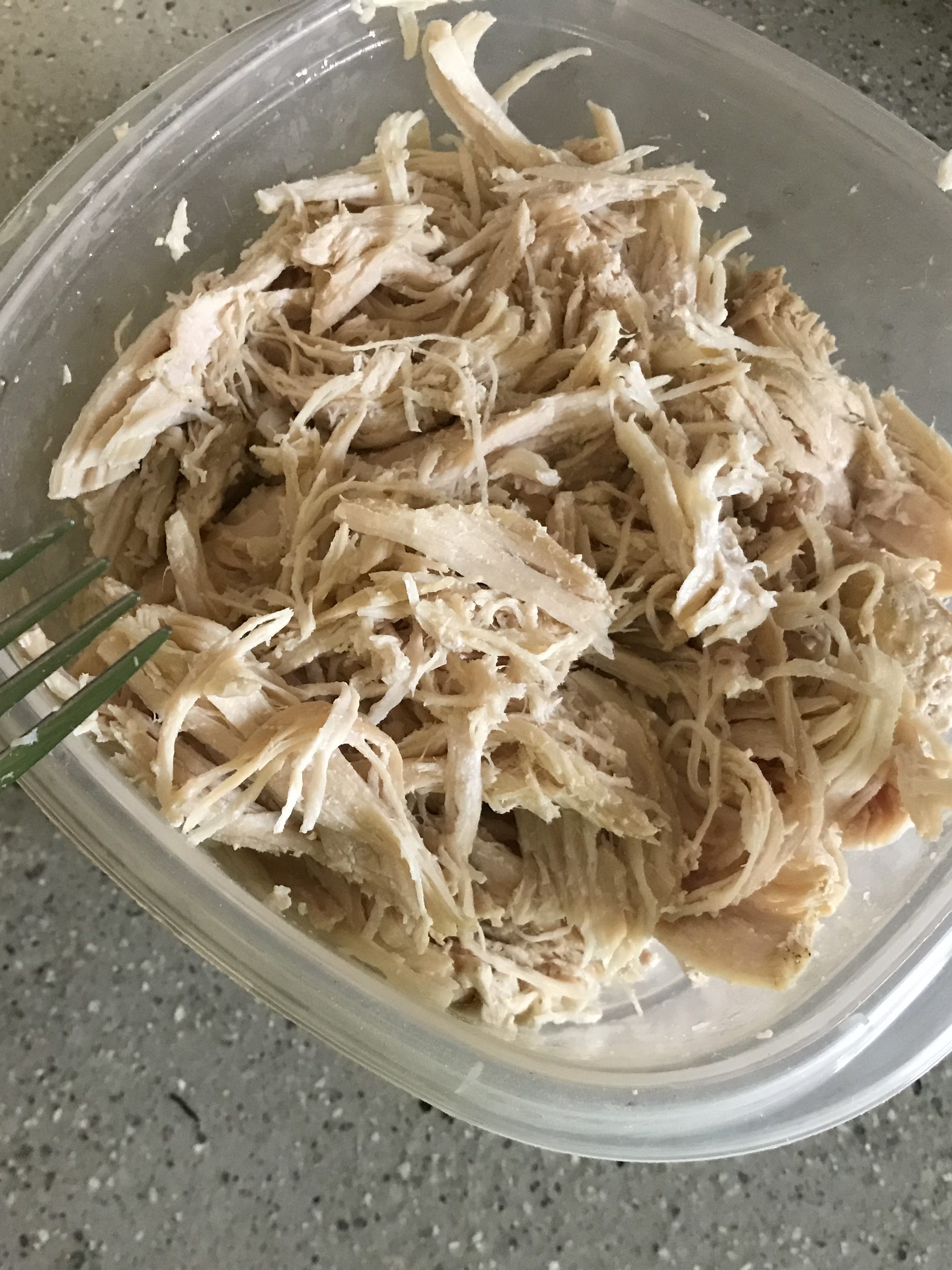 This super-simple slow cooker shredded chicken is a really easy way to get more clean protein in your diet. I like to use it in tacos, soups and salads… How would you use it? Let us know in the comments below!